BIORAY® DIFFERENCE
HELPING PEOPLE FIND THEIR OWN UNIQUE PATH TO HEALING.
BIORAY® | THE NATURAL DETOX COMPANY
FOUNDED IN 1991
Chinese herbalism encompasses a simplicity, richness of history, and completeness as a system of healing. At BIORAY® we have married ancient Chinese herbalism with science to bring you and your family clinically effective liquid dietary supplements.

We use sustainably harvested organic herbs and sourced ingredients, giving our herbal extracts uncompromised quality. All of our formulas are produced in the United States. This allows us to participate in all aspects of quality control; from traditional Chinese tincturing to our unique micronization process.
THE BIORAY® DIFFERENCE
WHAT IS NDF® AND WHY ARE BIORAY® PRODUCTS SO EFFECTIVE?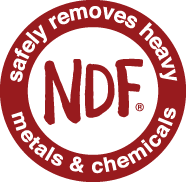 NDF® (NATURAL DETOX FACTORS)
NDF® is our micronized chlorella. It sticks to heavy metals, chlorine, BPA, and pesticides and carries them safely out of the body.
The synergy of the ingredients in NDF® and NDF Plus® is what makes these formulas so safe and effective and why they are in all 7 of the Kids products and 7 out of 8 Adult Daily products.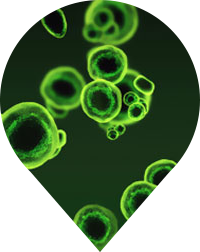 Prior to our process of breaking down the micronized chlorella into micrometer.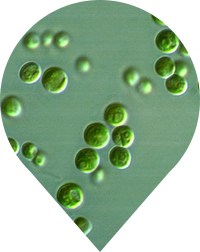 Our unique process breaks down the chlorella's cell walls making NDF & NDF Plus exponentially more effective.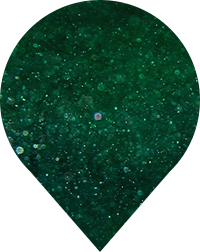 At the size you see here, millions of BIORAY® chlorella particles stick to toxins and safely carry them out of the body.
NDF® & NDF PLUS® ARE MIER DETOXIFIERS
The chlorella cell wall in NDF® & NDF Plus® is a mucopolysaccharide ion exchange resin (MIER), and forms both ionic and double bonds with the metals it comes into contact with.
NDF® and NDF Plus® are manufactured with the exact methodology used to produce a 'clathrating agent', a bond that completely encloses the bound metal material & other environmental toxins.
OUR UNIQUE PROCESSING OF PROBIOTICS
WHAT'S A PROBIOTIC LYSATE & WHY DO WE USE THEM?
CytoFlora® contains 11-strains of beneficial bacteria that have had their cell wall decimated. This releases nutrients and vital substances from the cell wall and cytoplasm and it is now a probiotic lysate.
The immune system modulators that exist inside the beneficial bacteria do something extraordinary; they push bad bugs out of the intestines. This is called the Competitive Exclusion Effect. CytoFlora® has a positive effect on the gastrointestinal tract walls, decreasing leaky gut as well as decreasing a host of 7 different bad bugs making CytoFlora® a unique and potent probiotic lysate.
CytoFlora® cell wall lysates are in 4 of our Daily formulas (Belly Mend®, Microbe Slayer®, Mind Focus® & Primary Detox®) as well as 3 of our Kids formulas (NDF Tummy®, NDF Focus® & NDF Pooper®).
ALCOHOL CONTENT IN HERBAL TINCTURES

Tinctures, are herbs macerated, soaked or steeped, in a liquid base of alcohol to draw out the plant properties. For centuries, tinctures have been used in many systems of integrative medicine. They are safe and effective for children, adults, and sensitive individuals. At BIORAY®, we use only use Non-GMO gluten free grain neutral spirits in it.

The amount of alcohol per dose in BIORAY's herbal tinctures is less than what is found in a ripe banana. Those with a sensitivity to alcohol or that wish to avoid alcohol can pour boiling water over your intake amount of the tincture and drink when cooled. Alcohol has a lower evaporation point than boiling water and very little will be left in the solution. Or you can utilize BIORAY Daily® or BIORAY Kids®, which are alcohol free.
ALCOHOL PROVIDES THE FOLLOWING BENEFITS:
It is an effective natural preservative, maintaining the potency of ingredients
Lowers the surface tension of the liquid, making it much easier to absorb and permeate the cell membrane of herbs
The most effective way to obtain a full spectrum of the biologically active plant properties
Alcohol extracts removes both the water-soluble and the hydrophobic (alkanes,oils) compounds
When digestion is compromised, tinctures increase the body's ability to absorb and utilize the nutrients in the supplement
An alcohol tincture is the most balanced and effective way an herb can be prepared to use as a remedy
It is an easy way to control the dose a drop at a time
BIORAY®'S ORGANIC TINCTURES
We believe that the highest quality and purest ingredients produce the most effective natural herbal supplements. Our original formulas are whole plant extracts, a tradition upon which Chinese Herbalism was built. We respect this time-honored history.

Current Good Manufacturing Practices (cGMP) ensure quality and integrity of our product line. A core management team oversees all aspects of production, from the growing and procuring of all raw materials to GMP/NSF manufacturing. We have an impeccable standard of practice that consistently produces quality products.

We are committed to you and your family's good health.