The Link Between Sex, Happiness, and Well-being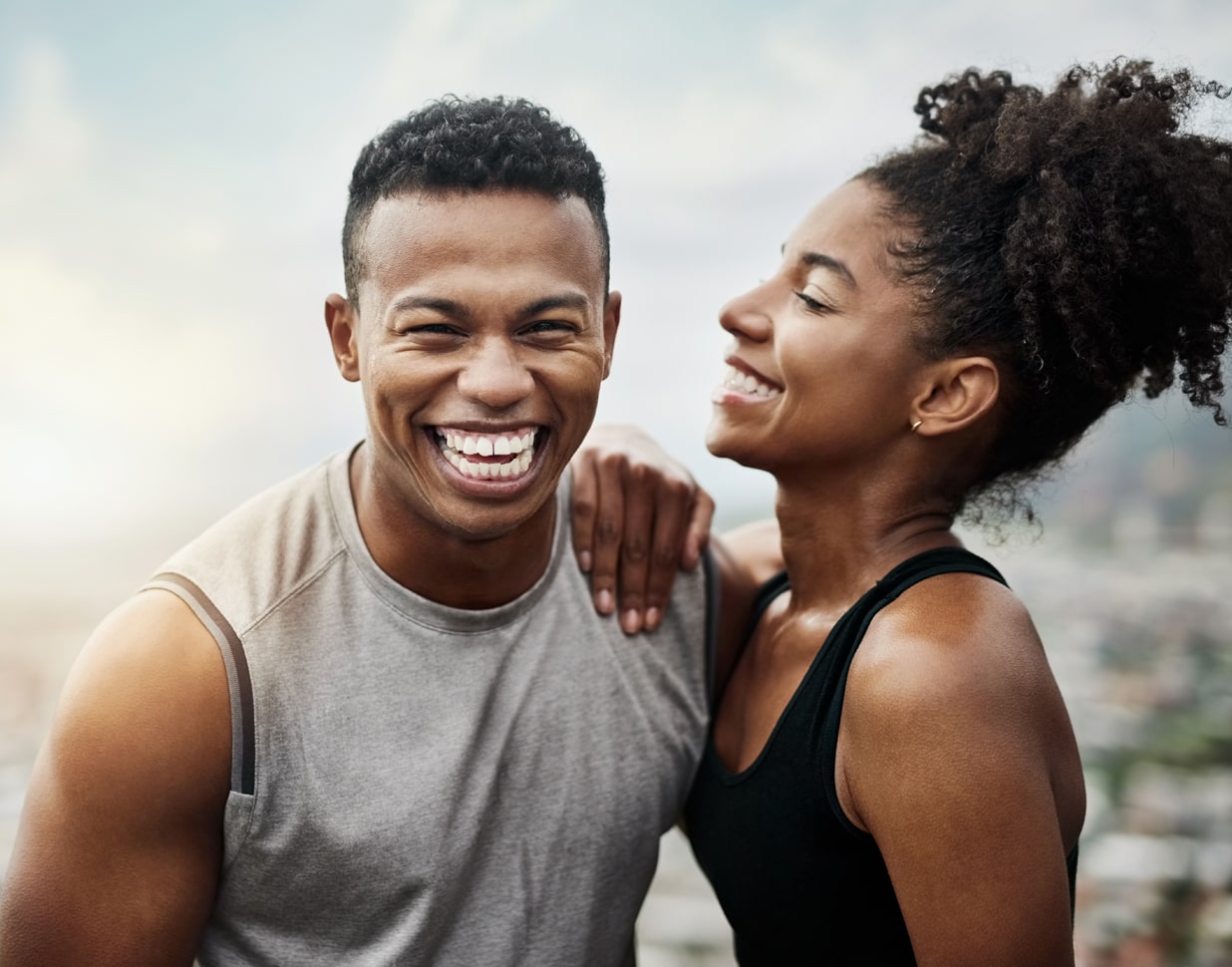 How Satisfying Sex Impacts Men's Health
By Stephanie Ray, BCN, ND
Men are 250% more likely to associate sex with happiness than women are, according to a study by the Tracking Happiness people.
This is based on the answers of 1,147 male and female respondents in a large-scale survey. Of all male respondents, 20% used the word "Sex" as a word to associate with "Happiness". In comparison, only 8% of female respondents chose this word.
This suggests that men find sex to be more important for their happiness when compared to women.
Overall, both sexes described the following top five words key to finding happiness
Love

Family

Joy

Health/Wellbeing

Satisfaction
Sex Is Strongly Correlated To Happiness
There are many more studies that prove sex is correlated to happiness.
How Satisfying Sex Impacts Health
At BIORAY®, during clinical testing of patients' urine and saliva, it was noted that their body's biochemistry consisting of pH, salts, sugars, ammonia, and nitrates came into perfect balance after sexual intimacy brought them to orgasm. 
This is strongly correlated to the Traditional Chinese medicine belief that the greatest contributor to problems around sex is stress, which interferes with energy flow. For men however, there is a stronger need psychologically to feel good to want intimacy. Worry about money or their job, is a leading cause of low sexual activity for men.
Interestingly Red Rooster®, our male energy enhancer and aphrodisiac, compared to Lady Passion® for woman, has 50% more herbs which enhance a connection to the mind as well as support a happy, healthy mind-set. Both formulas have about equal amounts of stress reducing herbs for busy and working lifestyles, while supporting healthy libido.
Herbs that work particularly well in for men in Red Rooster® are:
Elk Antler Tips, which strengthens the mind as well as the spirit

Polygonatum is a restorative for mental vitality, especially when the mind has been overworked, overstressed, or is in a state of exhaustion

Muira Puama soothes the nervous system and helps alleviate symptoms of sadness.

Epimedium enhances male sexual performance often referred to as 'staying power'

Tang Kuei supports blood flow

Polygonum or Fo-Ti returns one to "youthfulness". This herb is said to increase sperm production and is also a blood tonic essential to strengthening an erection

Morinda root is traditionally used for premature ejaculation

Cistanche is used to restore the vital functions of the kidneys, for a deeper orgasm
Why Men & Women Buy Sexual Enhancing Products
And finally in a recent study conducted by SmashBrand, a package design and branding agency, found something very interesting. Of consumers who purchase sexually enhancing performance products, men purchase for their partners pleasure whereas women purchase for the partnership. Either way, it's a win for both parties sexual intimacy, health, and longevity and we're sure everyone can be happy about this.
Fri, May 26, 23 |
Categories: Articles