Kits & Restorative Program Bundles
Why should I consider buying a Kit or Restorative Program bundle?
Bundles offer:
1.     Complete full body transformation packages at a decreased price.
2.     Information and know how are offered for each product are all in one place.
3.     For those who like full spectrum maintenance and care.
What is the difference between a Kit and a Restorative Program? 
1.     BIORAY Kits are solutions focused on specific issues and organ support and only contain BIORAY products and instructions.
2.     BIORAY Restorative Programs are complete programs for specific cleanses developed in clinic by the Ray's for their clients. These programs include BIORAY products as well as other non-BIORAY dietary supplements that make them a comprehensive and systemic solution to immediate and life long issues.
Organic Kits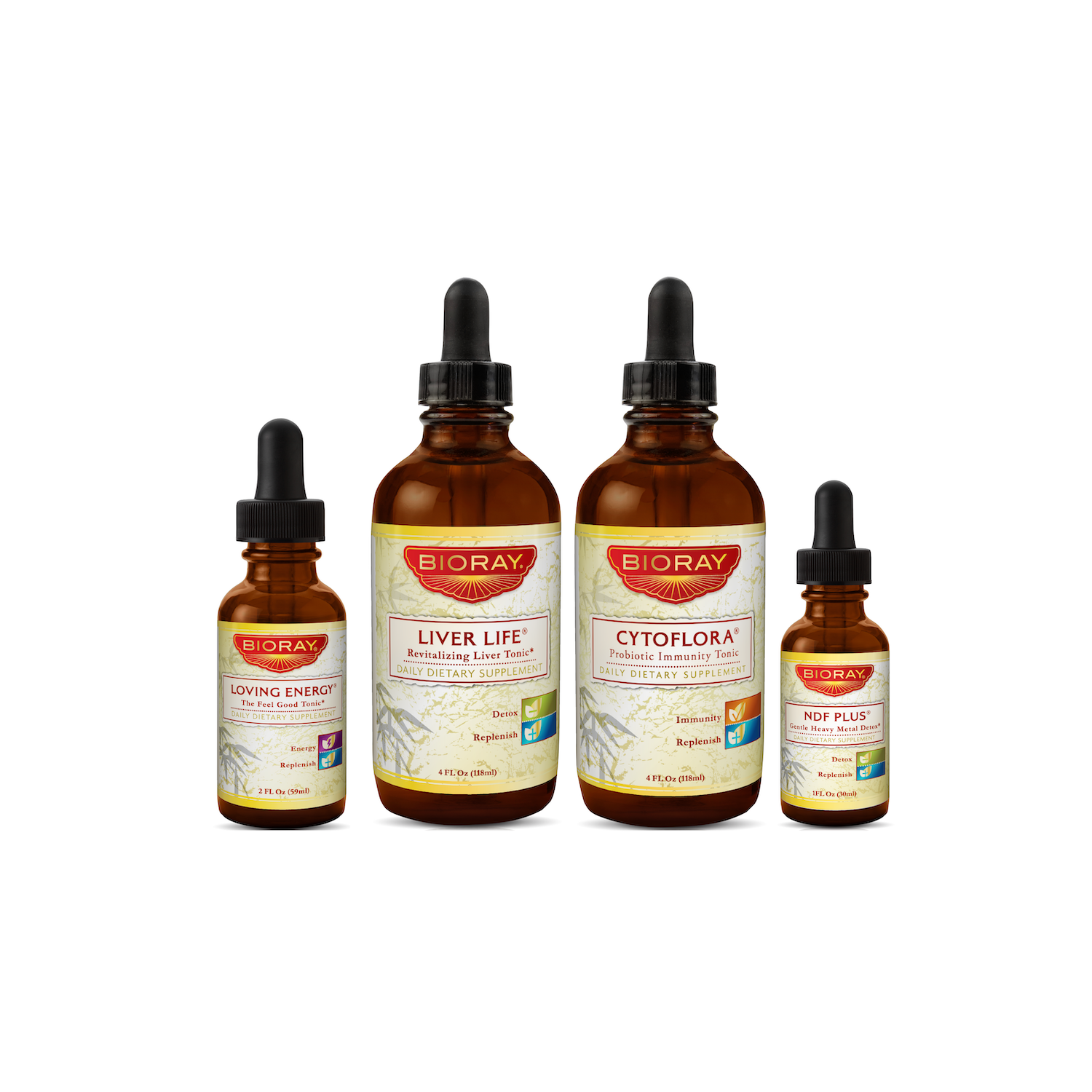 BIORAY® Products
The Detox Quartet® (Organic)
The Detox Quartet™ is clinically proven to replenish adrenal energy, support healthy liver function, balance the GI tract & colon and detoxify toxic heavy metals and chemicals.*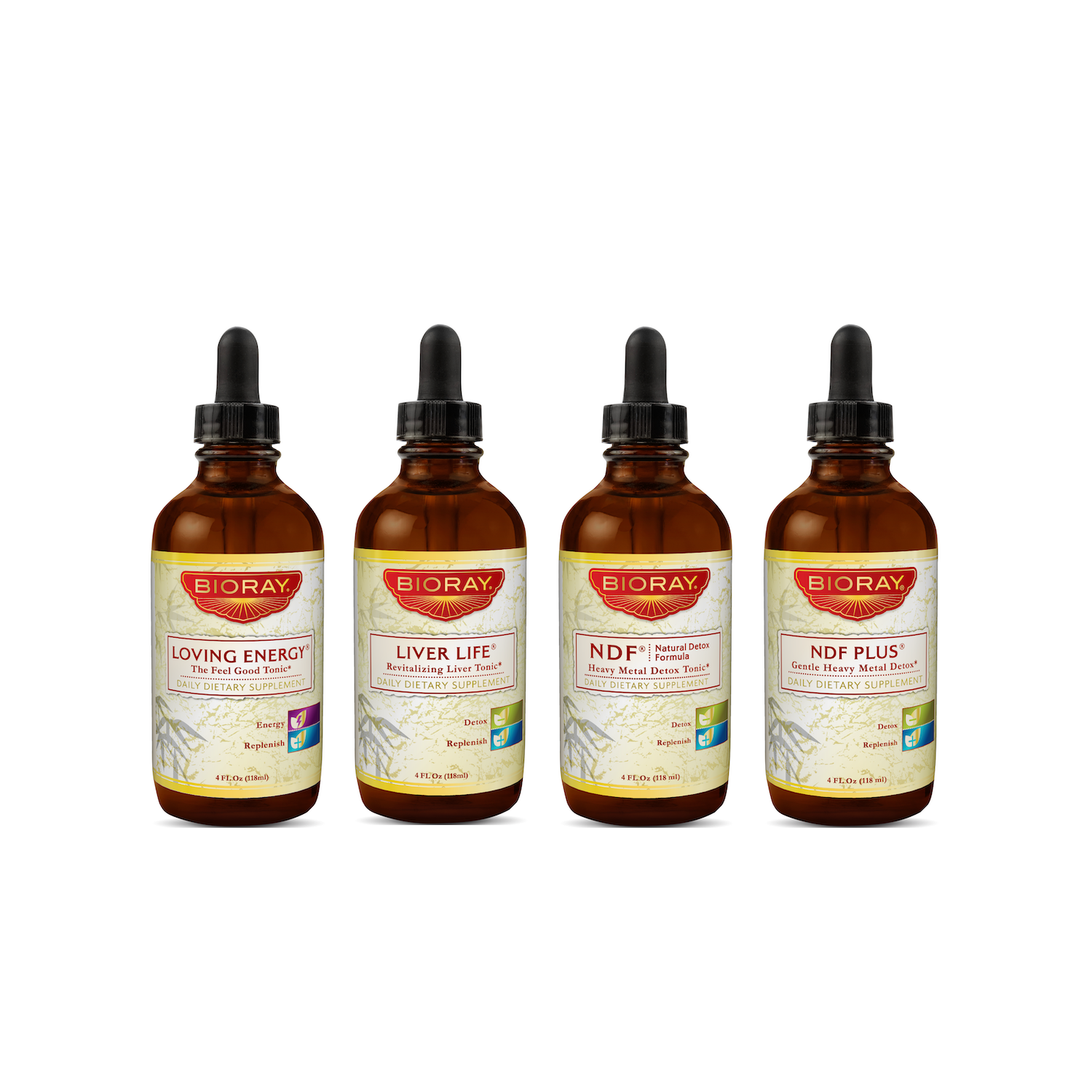 BIORAY® Products
Heavy Metal Detox Kit® (Organic / Large)
Available S, M, L
The Heavy Metal Detox Kit™ includes all of the products used in the detox study. The kit is available in three sizes depending on the weight of the patient.
Restorative Programs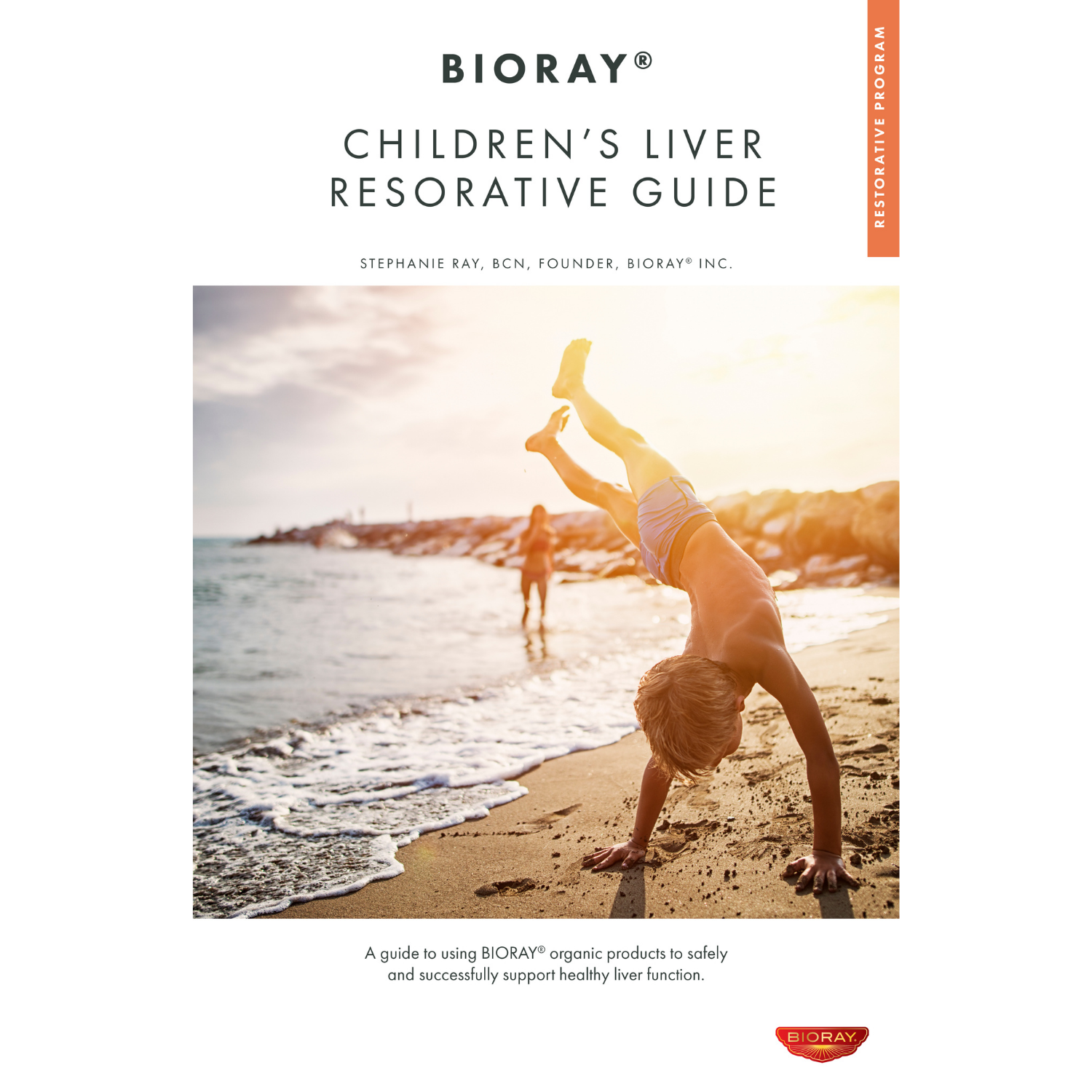 Bioray Programs
Children's Liver Restorative Program (Organic)
The foundation for any detox program is the body's hardest working organ – the liver. The Children's Liver Restorative Program supports the body's natural detoxification abilities.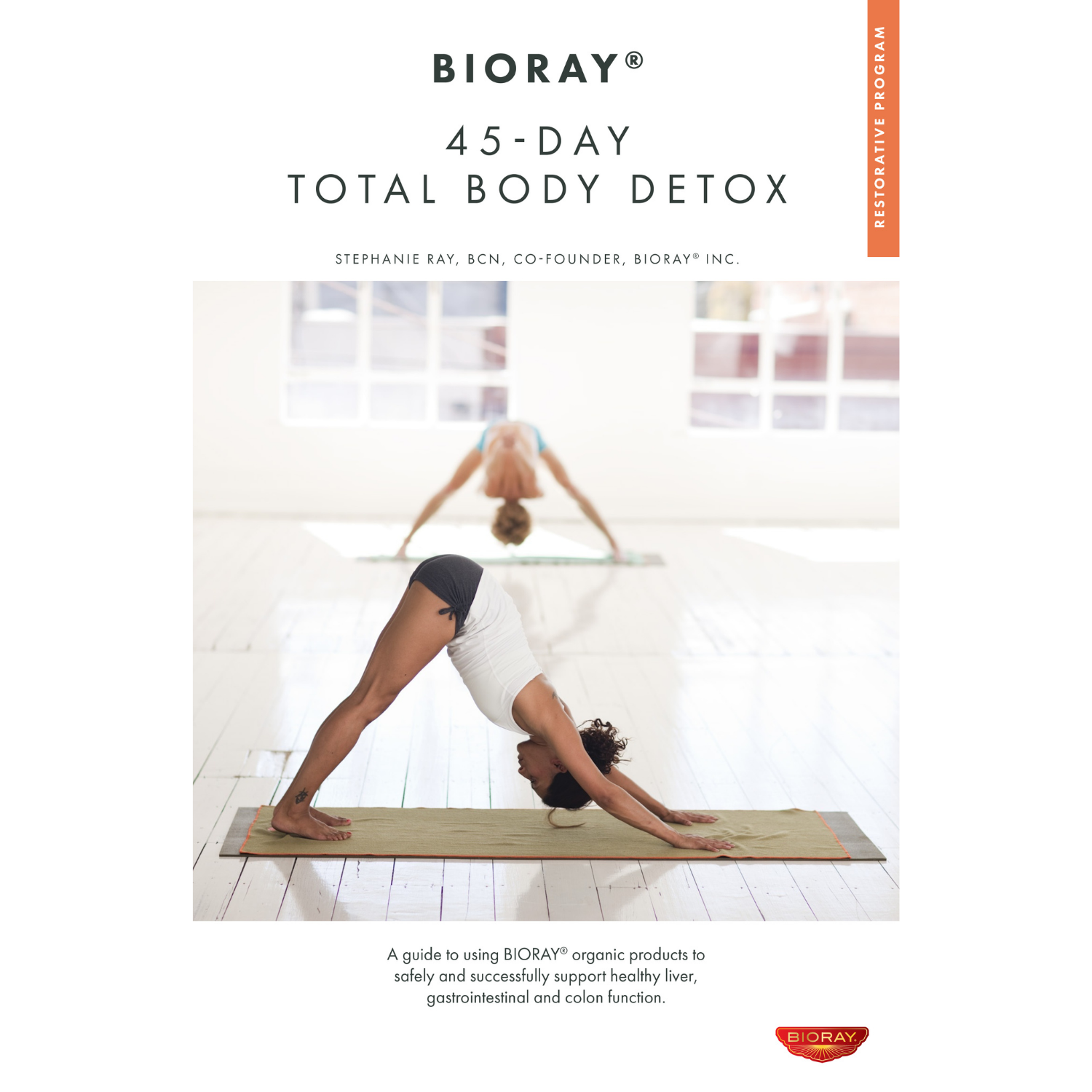 Bioray Programs
Adult 45-Day Total Body Detox Restorative Program (Organic)
This organic protocol was created for the detoxification of heavy metals, chemicals, and unwanted organisms. It is designed to help eliminate acidity and restore the alkaline reserve in the body while balancing female and male hormonal, adrenal, and endocrine function.