Kids Return to Learning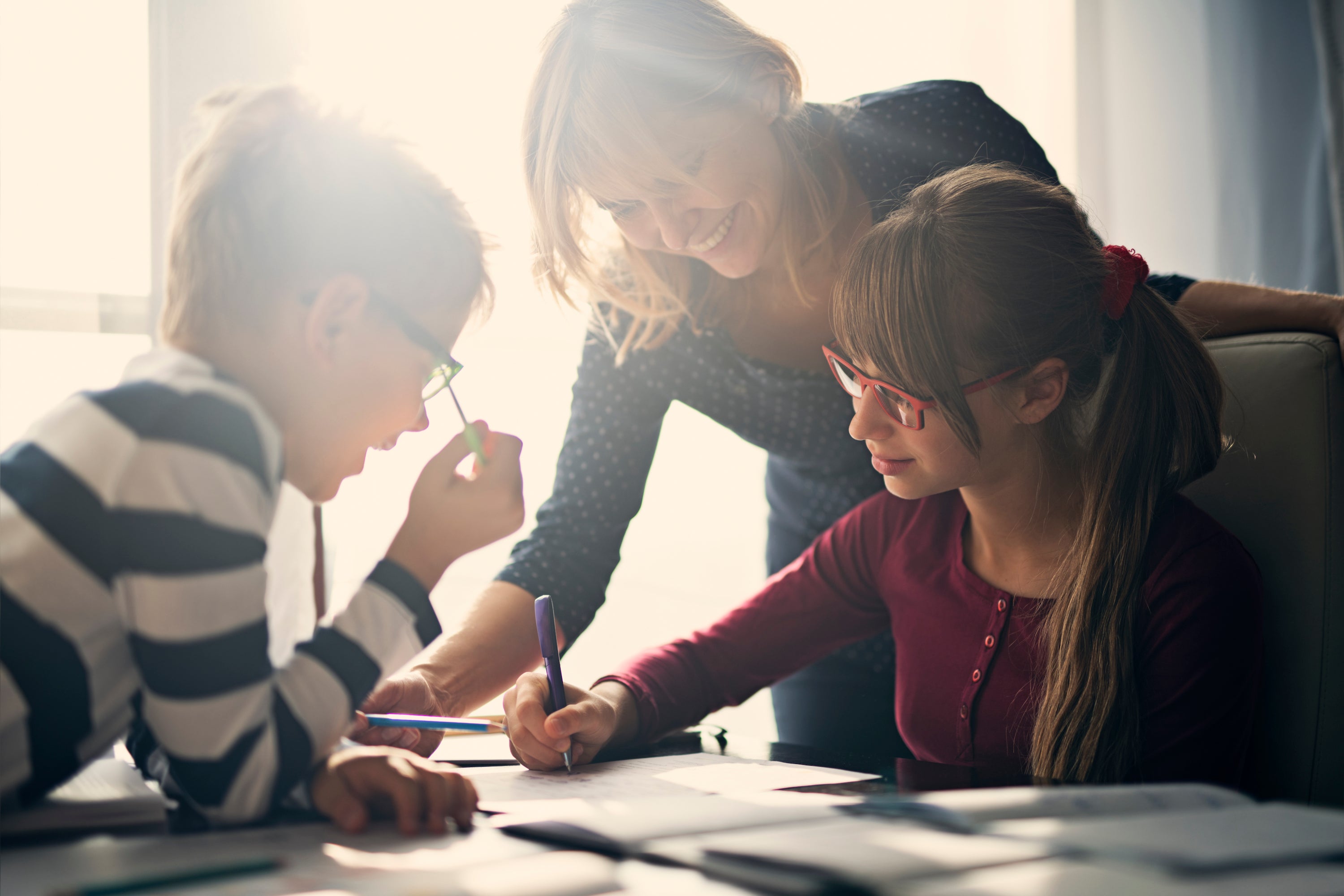 How Do You Support Your Child During These Strange Times?
By Stephanie Ray, BCN, Board Certified Naturopath & Mom
Do we call it "back to school" or "return to learning"? Supporting your kids during these strange times is a priority, physically, mentally, and emotionally. Herbs and specialty foods have historically had a major role in assisting human beings during times of stress and pandemonium. The following herbs and foods are an excellent source of beneficial nutrients that support the nervous system and give children the adaptability that is needed to grow and emerge into adulthood.
1. START THE DAY WITH A PREBIOTIC BREAKFAST 
This breakfast below naturally supports the brain/gut axis and the happy hormones serotonin and dopamine, which improve socialization and cooperation while decreasing stomach aches.
Mixing organic oats and fruit or honey with yogurt containing live cultures of probiotics makes naturally occurring "prebiotics". Consuming prebiotics for breakfast increases the beneficial bacteria in the gut when we eat other enzyme containing food throughout the day.
BREAKFAST FOR THE QUEENS AND KINGS OF LEARNING
Mix these ingredients in a bowl:


1 Cup - Uncooked Organic Oats or  (Quick or Old-fashioned)

2 Cups - Non-Fat Plain Yogurt (Make sure it says "Live Cultures")

¼ tsp - multi strain live probiotic blend

2 ml

 

NDF Tummy®

 

or

 

Belly Mend®

 
Then fill individual jars with a screw-top lid with oat/yogurt mixture. Add fruit:
1 to 8 Ounces - Pineapple, Blueberries, Raspberries, or Bananas.
FORMULAS: NDF Tummy® and Belly Mend® contain an 11-strain probiotic blend that is lysed or broken. This pushes bad bugs out of the gastrointestinal tract quickly and effectively. They can be taken 1-2 times a day in water, juice, or milk. Best taken in the morning and afternoon.
2. HOW TO DECREASE MOODINESS AND FRUSTRATION
Moodiness and frustration are common children and teens when toxins are not removed effectively through the liver. The first thing you may notice is "personality issues" with others, such as parents, siblings or friends. It may be accompanied with skin blemishes or irritations. By supporting liver function, toxins are able to leave the body; moodiness disappears, frustration and anxiety decrease, skin issues clear up.
Foods that do a super job helping the liver process toxins and excess hormones include:

Asparagus

Cauliflower

Broccoli

Watermelon

Artichokes

Lemon in water (at least 3 glasses a day)

 
FORMULAS: NDF Calm® and Liver Lover® formulas use adaptogenic medicinal mushrooms and herbs that specifically enhance and balance liver function in children and teens. They can be taken 1-2 times a day in water, juice, or milk. Best taken in the morning and afternoon. Do not give close to bedtime.
3. CREATE A NIGHT-TIME RITUAL FOR RESTFUL SLEEP
When kids and teens don't sleep well, it impacts their ability to learn and be their best. As body the sleeps, the brain lets go of nonessential data, "defragging" it's hard drive and putting things back in order again. In one study teens that slept less at night had more behavioral problems and mood disturbances during the day. It also impacted their ability to perform their best at math. So, how much sleep does your child need?
4-6 years old - 11 to 12 hours per day
7-12 Years Old: 10 - 11 hours per day
12-18 Years Old: 8 - 9 hours per day
RELAXING NIGHT-TIME RITUALS

Sleep issues can be resolved with changes to habits surrounding bedtime.

Drink some water

Take a shower & brush teeth 

Get cozy in bed with soft sheets or blanket

Curl up with an amazing book

Put a touch of lavender oil on your child's pillowcase

 
FORMULAS: NDF Sleepy® and Get Sleepy® help children fall asleep and stay asleep through the night by modulating the GABA receptor sites. 100% plant-based. They contain no melatonin. Take appropriate formula 10-15 minutes before bedtime in water. Be ready for sleep. :) 
4. FOODS THAT INCREASE FOCUS AND CLARITY
One-in-five children under 18 years old in the US today has some form of a learning issue, according to American Academy of Pediatrics. There is a direct correlation between this and environmental pollution. 
Many parents are making sure their children are eating better by way of delicious smoothies loaded with herbal tinctures and foods that help remove toxins. The healthier kids and teens eat; the more toxins they remove, and the better their attention and focus. 
BRAIN FOODS

Chlorella

Cilantro

Shitake and Maitake mushrooms

Gogi berries

 
These ingredients work to clean the cells and give energy that is vital to brain function. They increase kids ability to concentrate and support the adrenal system which is the body's natural stress responder.
FORMULAS: NDF Focus® and Mind Focus® bring clarity and brightness to the mind for children and teens in as little as 5 minutes. Both formulas also help with adaptability and tiredness. Best taken before learning session or testing. They can be taken 1-4 times a day as needed, in water, juice, or milk. Best taken in the morning and afternoon. Do not give close to bedtime.
5. UNEXPLAINED ANGER, CRAVING SUGAR OR CARBS? WASHING HANDS WILL HELP 75% OF THE TIME. HERE'S HOW:
These critters create disturbances connected with neurotransmitters and soon, a person is just not "feeling like themself".
Did you know teens with unwanted organisms left untreated did worse in reading and math in school than teens who took "care of them"? It's as simple as washing the hands correctly and seeing your health practitioner if you suspect they are present. Common symptoms include: itchy rectum, increased craving of sugar and carbohydrates, and unexplained anger.
HOW TO WASH HANDS THE RIGHT WAY

Wet hands with clean, running water and apply soap.

Rub hands together, lather them well. Be sure to include the backs of hands and between fingers.

With one hand, take the index finger and go around each cuticle and under each nail bed of the opposite hand. This is crucial, as we see eggs from unwanted organisms left under nail beds and around cuticles with the "simplified" hand washing.

Continue rubbing hands for at least 20 seconds. 

Rinse hands well.

Dry hands using a clean towel or air dry them. If you are in a public bathroom, use a drying towel to grip the door handle. Dispose neatly in the closest trash bin.

 
FORMULAS: NDF Happy® or Microbe Slayer® contain herbs that kill a broad spectrum of unwanted organisms. Buffered with liver and adrenal support, parents notice a difference in as little as one day. This formula should be taken twice a day, at higher intake, and ensure bowels are moving at least 1-2 times a daily.
CHOOSING EACH WEEK, EACH DAY
We are in a very strange time with much out of our control. As parents, we are leaders in our families. Each week we can choose how things will go: meal preparing on the weekend for the week ahead, or getting a book from the library (curbside pick-up) can be part of a ritual. Showing children each day there are steps to creating the best outcome, especially in times of stress. 
As difficult and troublesome as this time in history is, we have an opportunity to share how to be strong and be resourceful and help them see that it's possible to be optimistic about their future.
About the Author 

Stephanie Ray, BCN

Stephanie Ray has over 25 years of experience in Chinese medicine, specializing in detoxification and organ support. Stephanie serves as the driving force behind BIORAY line of dietary supplements for doctor and their patients.
Tue, Mar 23, 21 |
Categories: Articles